Jory Marquet is a fictional character from the VC Andrews novel "Petals on the Wind."
He is the son of Cathy and Julian. Cathy named him Jory as "J" was for Julian and the "-ory" part was for Cory.
He is the half brother of Bart and he is also the father of twins Darren and Deirdre in the last book "Seeds of Yesterday."
He was raised by his mother Cathy and his uncle\stepfather Chris. He is expecting another child with his new wife, Toni.
He loved to dance since he was a young child and became a dancer like his parents. During his childhood, he had a shaky relationship with his half-brother Bart, but later marries fellow ballerina Melodie, and together they achieve fame as ballerina partners.
They bring much joy when they announce to Chris and Cathy that they are expecting twins (later named Deirdre and Darren). However, after an accident that leaves him paralyzed from the waist down, Melodie becomes depressed and has an affair with Bart, but eventually leaves Jory so she can continue dancing.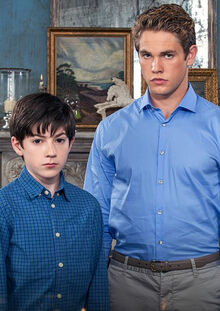 When a nanny, Toni, is hired to care for the twins, she originally falls for Bart, but when she learns he is ruthless and easily angered, she decides she doesn't love him.
After she returned home, they eventually falls in love, get married and are expecting at the end of "Seeds of Yesterday."
Ad blocker interference detected!
Wikia is a free-to-use site that makes money from advertising. We have a modified experience for viewers using ad blockers

Wikia is not accessible if you've made further modifications. Remove the custom ad blocker rule(s) and the page will load as expected.